Welcome to StepMed
Rehabilitation
The Centre is home to a variety of para-medical services, including
Hearing Aid Acoustics
Occupational Therapy
Physiotherapy
Speech Therapy
The StepMed Centre is the brainchild of Marlene Steyn and opened its doors on 4 January 2011. It is situated in the Sonpark, Nelspruit area and boasts full wheelchair accessibility to the building, its bathrooms and all other facilities.
Each discipline functions administratively as an independent practice, but functions clinically within a team context. This means daily communication between team members from the different disciplines to ensure
Where necessary, relevant referrals are made to highly competent and proven clinicians that share our holistic approach to patient care, including bio-kineticists, social workers, dieticians, orthotists, audiologists, Orthopaedic Surgeons, Paediatricians, Maxillo-facial surgeons, Internal Specialists, Psychiatrists, Ear-Nose and Throat Specialists, and General Physicians.
All the Physiotherapists, Occupational Therapists and Speech Therapists working at the Stepmed Centre have completed an additional qualification in the treatment of adult patients with neurological (brain) injuries, based on the BOBATH holistic treatment concept. Various team members have also completed an 8-week Neuro Developmental Training (NDT) qualification.
The vision at StepMed is to assist all patients to reach their optimal function levels (physically and emotionally), to enable optimal independence and access to activities of daily living.
In short, we would like to facilitate your rehabilitation journey to achieve the best quality of life possible, making the best use of the resources available to you and to us.
The StepMed mission is best illustrated in the below image.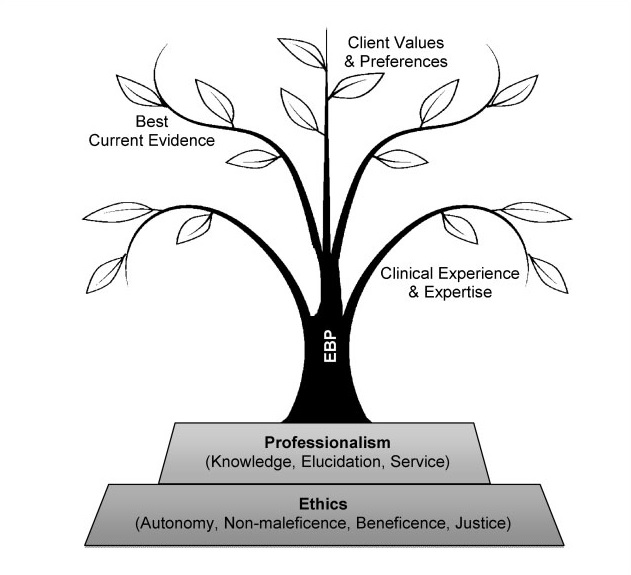 StepMed functions within an Evidence Based Practice (EBP) context. This means that we base our treatment of patients on a combination of the following principles:
By taking these factors into consideration during planning and decision-making, we have the best chance of delivering treatment and assistance that reflect the interests, values, needs and choices of the individuals we serve.
We believe that EBP planning and decision-making are grounded in the foundational platforms of Professionalism and Ethics. Professionalism encompassing